Sunday, June 29th, 2008
We have a dilemma.  Which faucet to get.  There is a significant price difference between the two we are considering and it's really hard to justify.  They have similar features (pull out neck, spray feature, general faucet duties) and they're the same color but they look pretty different from each other.  We definitely have a favorite but please tell us what yours is.  We've been back and forth about why to get the less expensive one and why to get the more expensive one but we're still so torn.  Which would you choose and why?  Thanks!
Ignore the white streaks in the photo of Faucet 1, it's a photo of the box because we couldn't find the promo photo anywhere – including the manufacturers website (is that a cause for concern?).
Faucet 1 -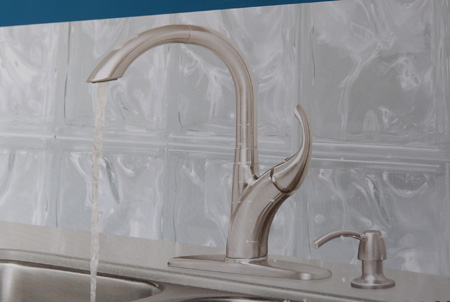 Faucet 2 -