Wednesday, January 21st, 2009
On January 18th Kate was baptized.  We tried very hard to keep things low key since Noah's (on Christmas Eve of '06) was a three ring circus.  The result couldn't have been better.  It was a beautiful day, Kate did incredibly well and everyone had a great time – even us!  This is a photo heavy post but aren't you here for the photos?  Be honest.  You don't care what I have to say.

Noah looked SHARP!  This was when we arrived at church.  He couldn't wait to run around and play on the steps.  I'm sure he was trying to get dirty, he probably thought that would stop the photos.  Silly boy.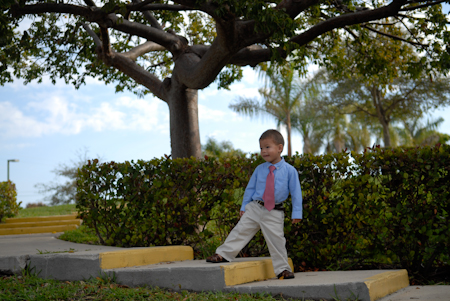 It takes a village!  We waited until we got to church to dress Kate because she's a big spitter.  It took three of us to get her in her gown!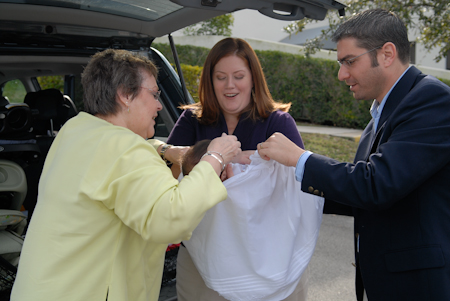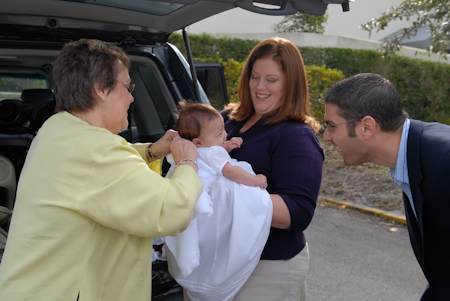 And because of the spitting habit and crazy drool she needed a bib.  Lucky us for having amazing and talented friends she has this gorgeous monogrammed bib with pearls!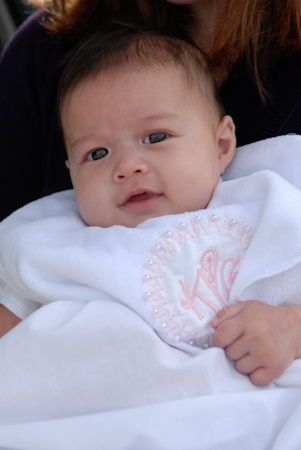 Noah and Ayla – being, well, Noah and Ayla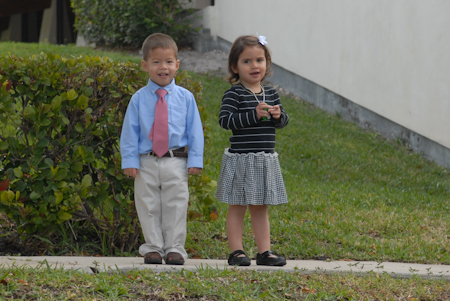 I wish I could come up with a caption for this photo to capture how much it makes me laugh.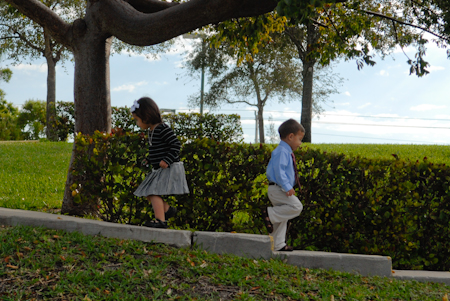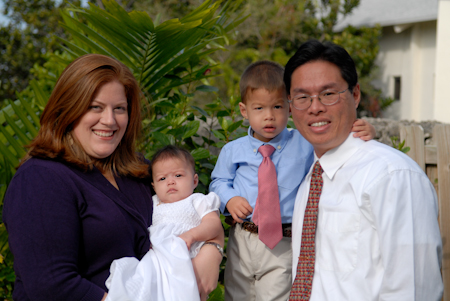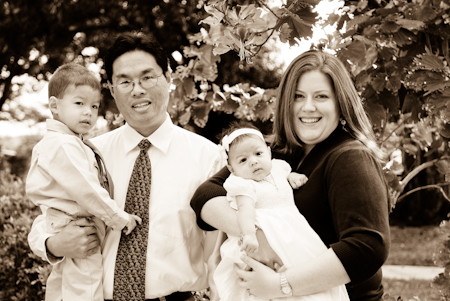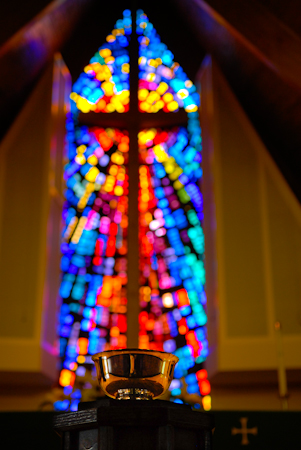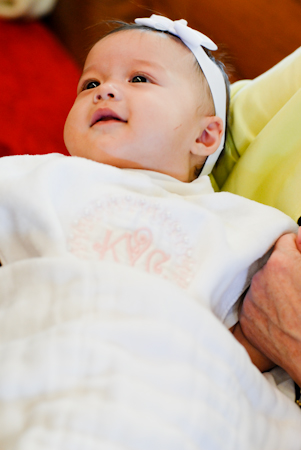 Kate had hair accessorydrama.  Her hair is falling out so bad (normal for an infant) that I was afraid a bow wouldn't have anything to hold so we got this.  Then at the last minute found a bonnet so she wore them both (at different times) – what girl doesn't love a wardrobe change?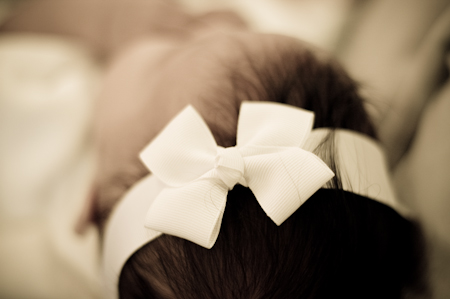 This isn't at all posed.  Do you see Noah?  He was so curious!  He eventually ended up there too.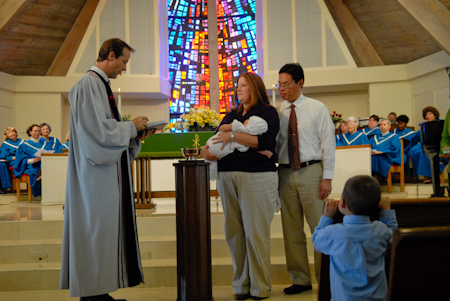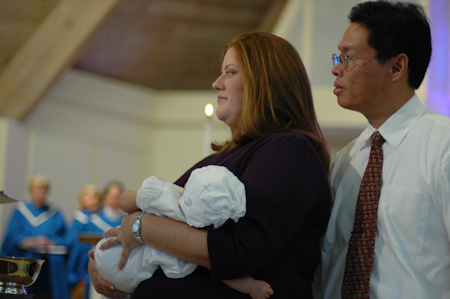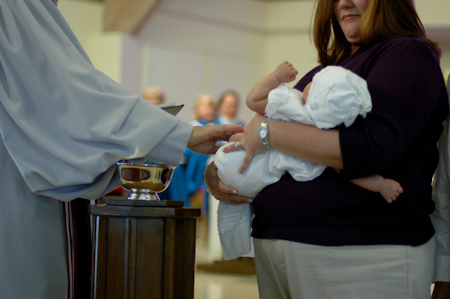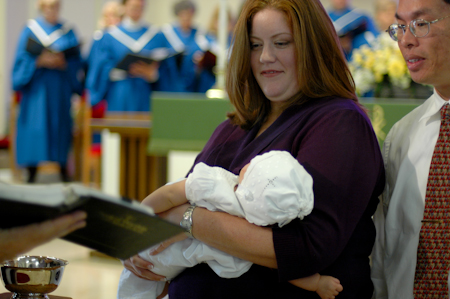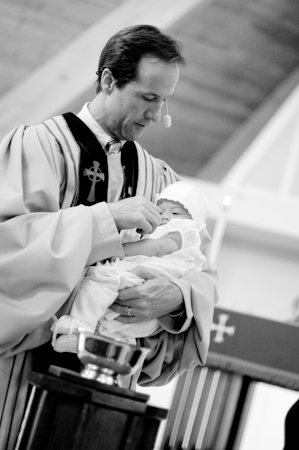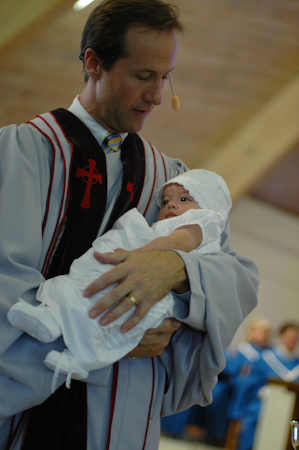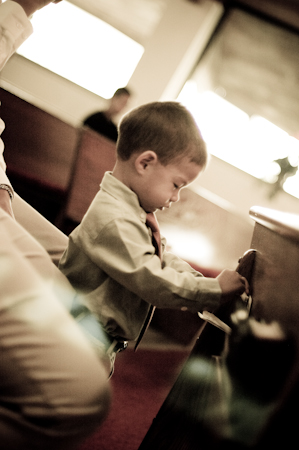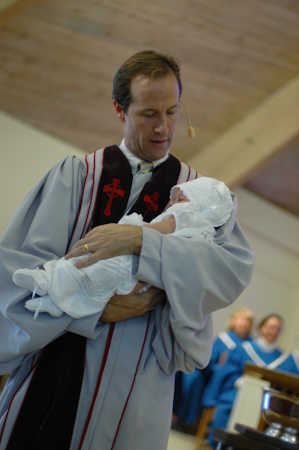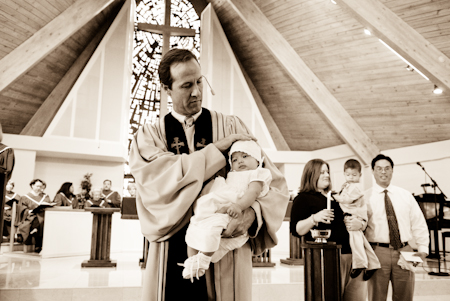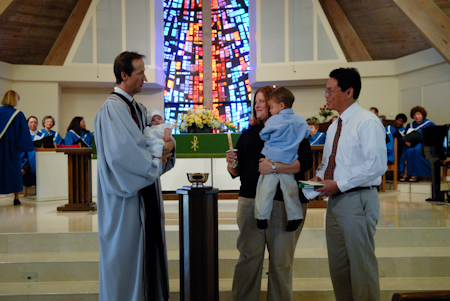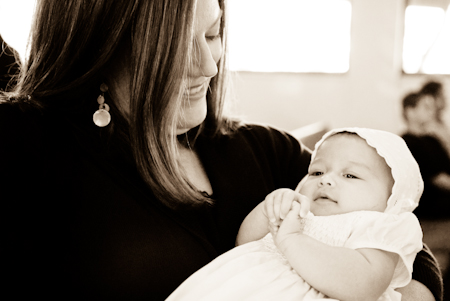 Every kid loves Uncle Joscelyn.  He makes everyone smile!
We had a brunch at the house afterwards.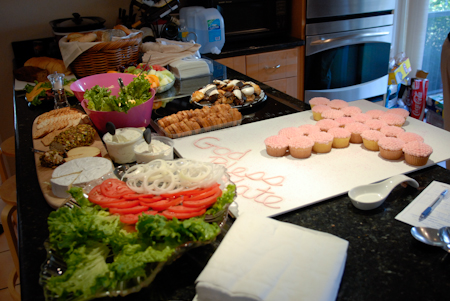 This cupcake cross cake was made by my very talented friend Erin.  We happen to be related by marriage but I promise that's not why we had her do the cake.  Erin and her sister, Kelly, just started an official business.  If you need a cake you should contact her!  Erin – erinyap05@yahoo.com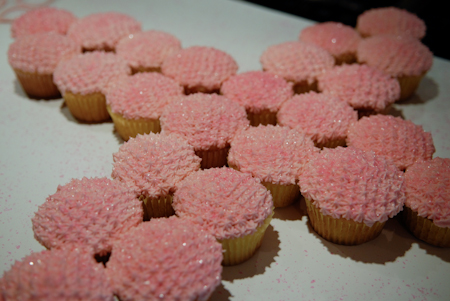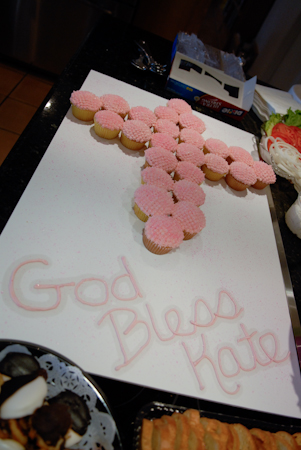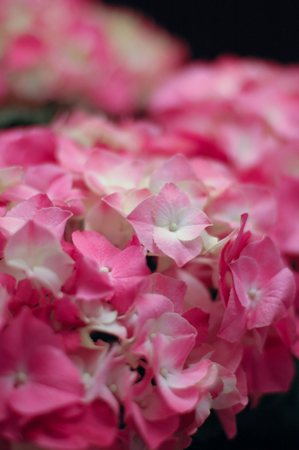 Kate changed into her party dress once we got home.  The girl has style, what can I say?  She wasn't much of a host though, she ended up sleeping through most of the party.  So cliche – Grammy loves to pinch her cheeks!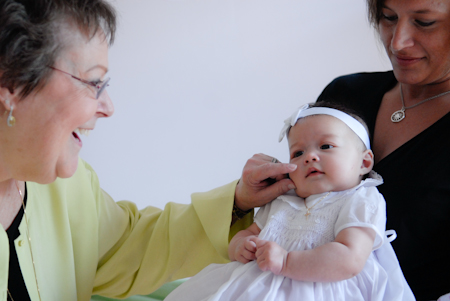 Her cross was a Christmas gift from Aunt Nikki -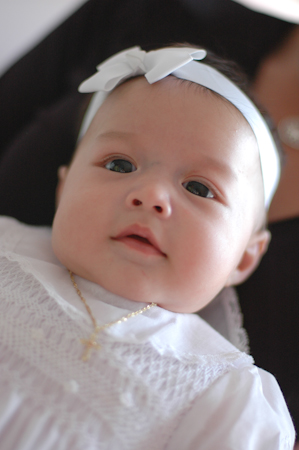 MMMMMMmmmmmmmmmmmmmm…………..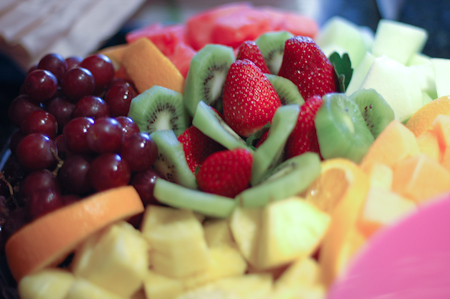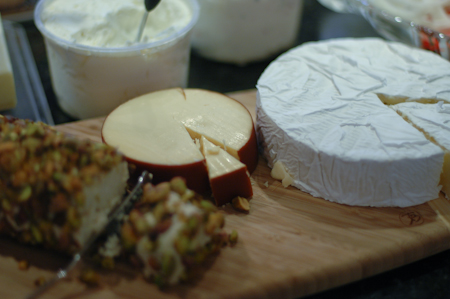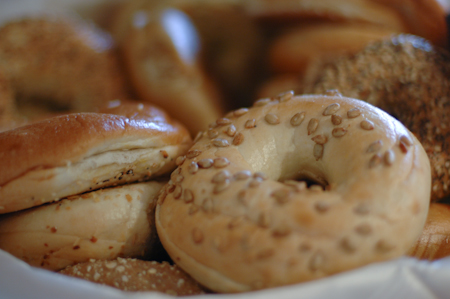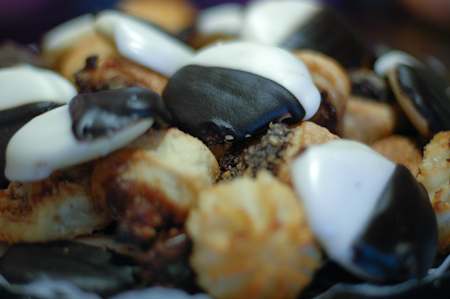 Walter couldn't wait to get behind the camera!  Our friends and family did a great job shooting the ceremony though and we're so very grateful!