Sunday, November 29th, 2009
Yes, crickets again on the blog.   I can't even begin to explain how busy we are.  Not to complain but things are pretty hectic.  Good hectic though.  A few months ago Walter and I gave in to all the encouragement to develop our photo hobby.  Well, it's been mad!  We are booked, and some days double booked, for every day until we leave for Canada at the end of the year.  Do you know how many photos that is to edit?  Plus Walter has a real job, plus I have two weddings, oh yeah – and then there's the kids.  It's a little nuts.  So please forgive me.  January should be much less busy!
Last week we celebrated Thanksgiving.  It is, hands down, my favorite holiday.  I love everything about it!  When I was a kid we would all watch the Macy's Parade while mom and dad cooked and we helped out when we were willing as we could.  The smells, the smiles, the comedy in the kitchen… it was awesome!  To this day I refuse to miss the parade – I even DVR'd it once!  And this year was no different.  We had the Friedman's over for breakfast and enjoyed the parade together.  We went to my parents and got there in plenty of time for the "comedy in the kitchen".  Dinner was amazing, as usual, and it was great to enjoy each other's company.  The kids didn't make it home awake which, unfortunately, means we didn't get to see Walter's family.  So in the spirit of thanksgiving, tell me – what are you thankful for?
I am thankful for family…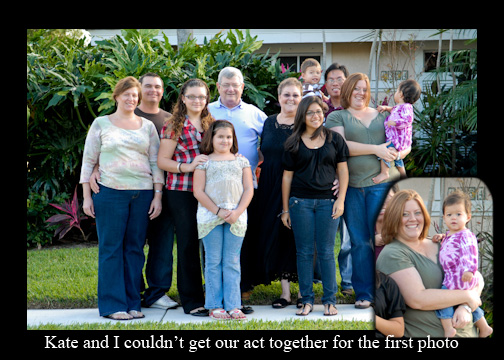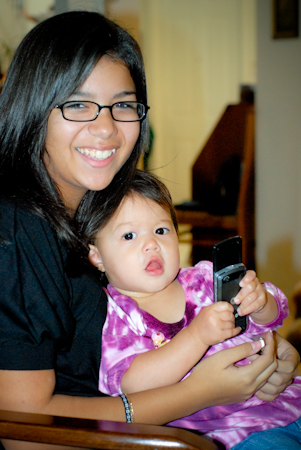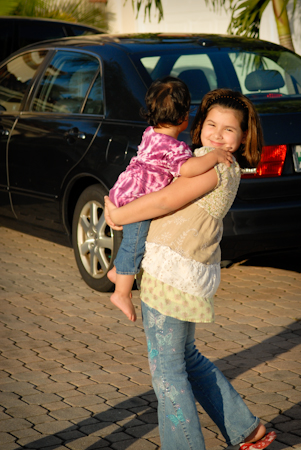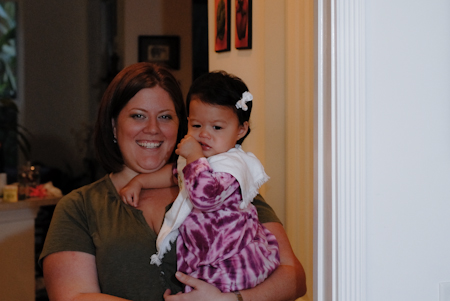 I am thankful for my beautiful little girl and the abilities and materials we have to ensure she is care free for as long as possible…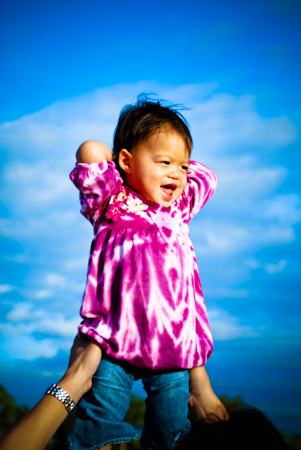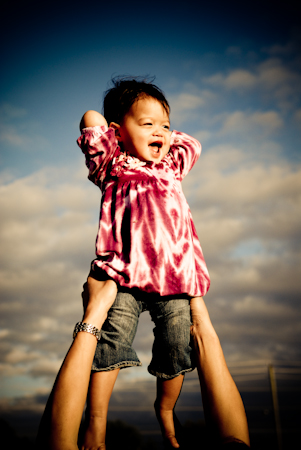 I am thankful for my gorgeous son who has the best sense of humor, the most mischievous grin, the nicest imaginary friend – Chico, and the ability to outrun any photo attempt on Thanksgiving!
I am thankful for my father's health, which isn't what it used to be, but is still enough to make him a great dad, grandfather, and amazing chef!  He has always cooked the majority of our Thanksgiving dinners and he never disappoints!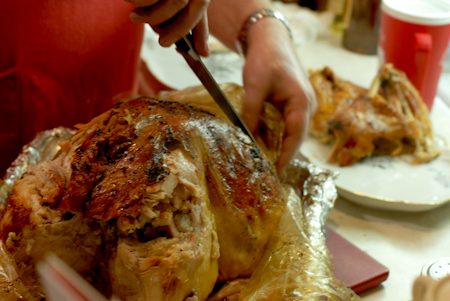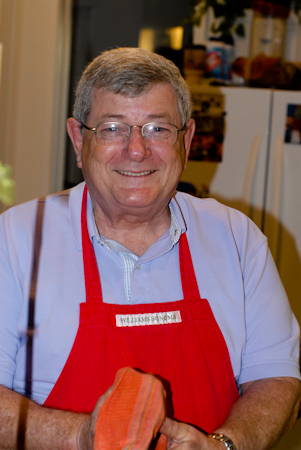 I am thankful for my mom.  My mom is… my mom and everything moms are to every little girl when they're 5.  I can't imagine what I would ever do without her, I don't even want to consider it.  Now that I'm older and I can appreciate everything she is and everything she's been through I could never live far from her and could never go long without seeing or talking to her.  I am so thankful, despite any bumps in the road, for my relationship with my mom.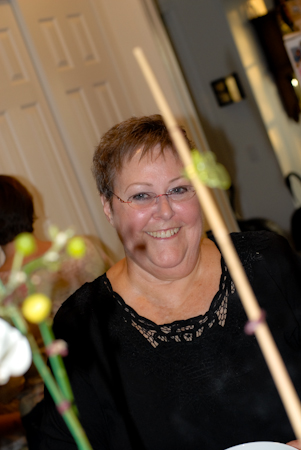 I am thankful for the laughs from the "comedy in the kitchen"… really, we laugh WITH them…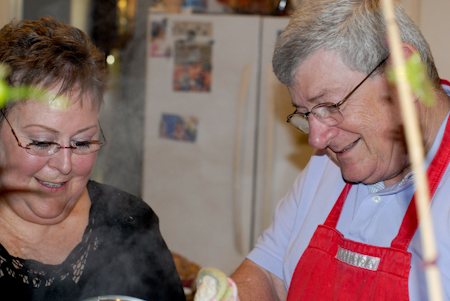 I am thankful for old china that's only dusted off for the holidays and for my mom's amazing pie…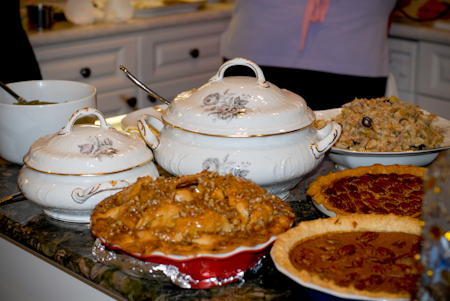 I am thankful for my dad's stuffing, the one dish at Thanksgiving I couldn't live without and the one dish I could eat every single day for the rest of my life!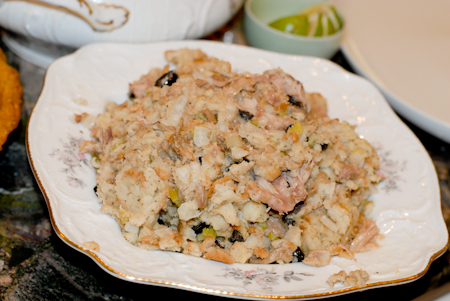 I am thankful for the "spirits" of the holidays!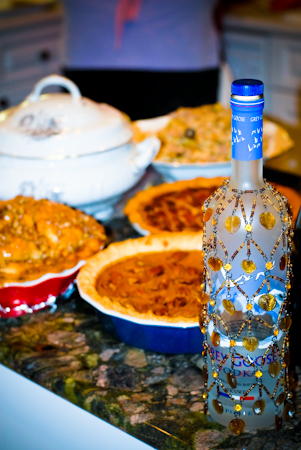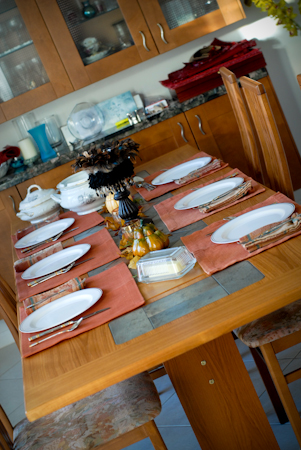 I am thankful for our family tradition that says on the first Thanksgiving you have teeth, you shall get the drumstick.  Kate was pretty thankful for that too!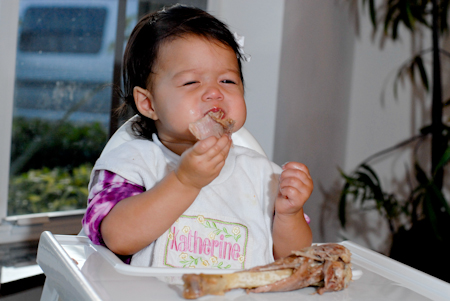 And more than anything, I am thankful for my husband, who avoided most efforts to be on the other side of the camera on Thanksgiving.  He is the most appreciative, inspiring and encouraging person I have ever had in my life.  He gives everything of himself and has made me who I am simply by believing in me.
I am also thankful for people who read my blog… they make me feel like I'm not talking to myself