Sunday, December 28th, 2008
Christmas Eve was awesome!  Although I was at the end of my rope, ready to drop the kids off at the fire station, I pulled it together and we all went to church.  I knew it would be past their bedtime and I looked horrible, not even putting on makeup and only managing to get my hair in a ponytail but it was what it was and I needed something to get me in the spirit.  Our church always has a beautiful candlelight Christmas Eve service and this year was no different.  The choir was amazing and the hymns did the trick.  What a magical night!  Here are some photos Walter managed to get in the low light.
Noah made himself right at home as soon as we got there, lounging on the pews.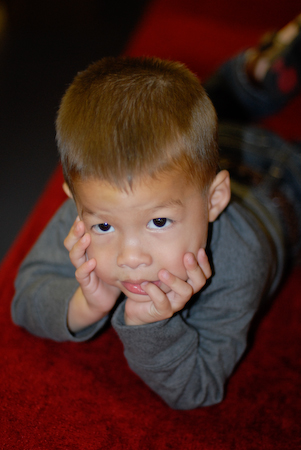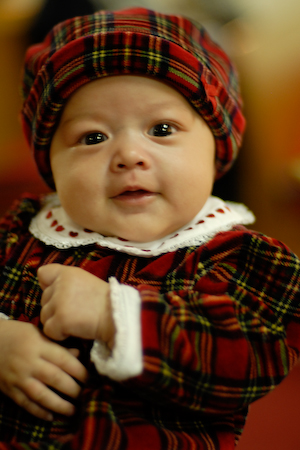 Nikki, Julia and my mom came.  Thank God for extra hands to hold the baby!  Everyone always asks where Kate gets her amazingly long fingers from.  Do you see my sister's?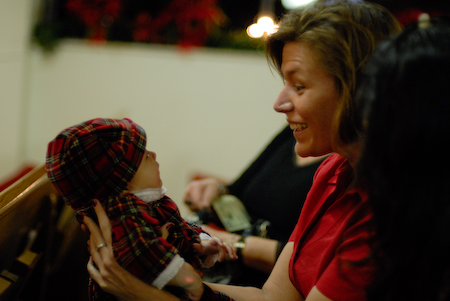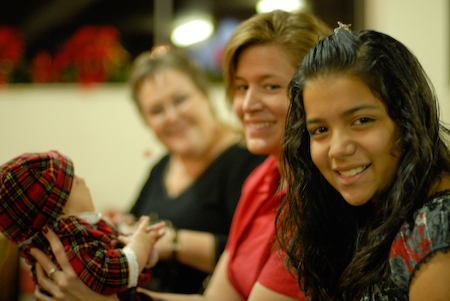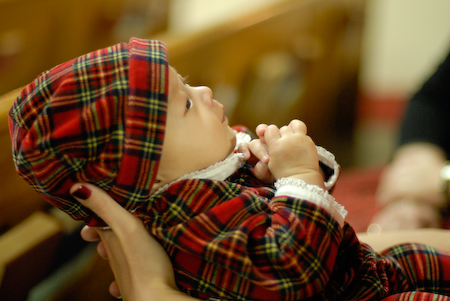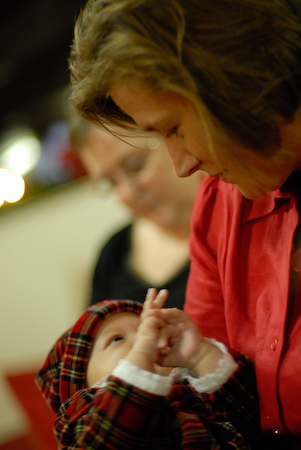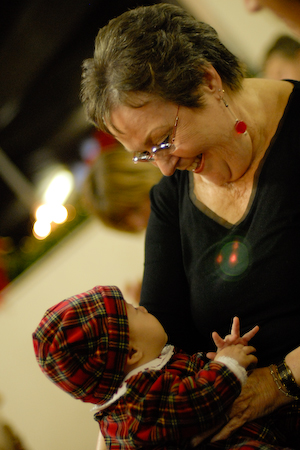 Tom Lacey is our favorite Pastor.  He "remarried" us and baptized Noah.  He'll be baptizing Kate very soon.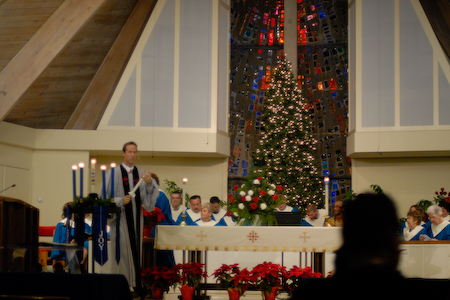 Isn't our church gorgeous!?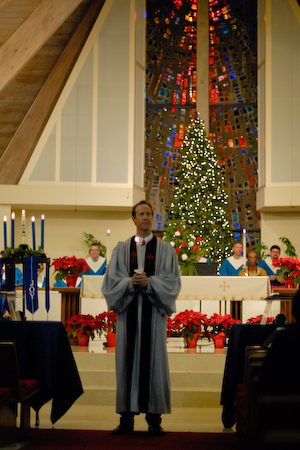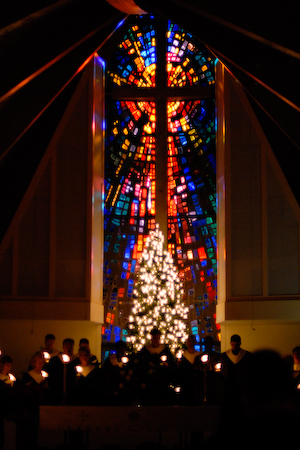 Anyone who knows Noah knows he loves fire.  This was his favorite service so far!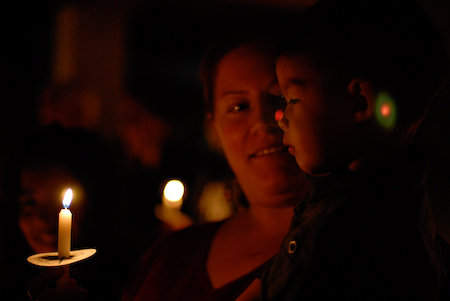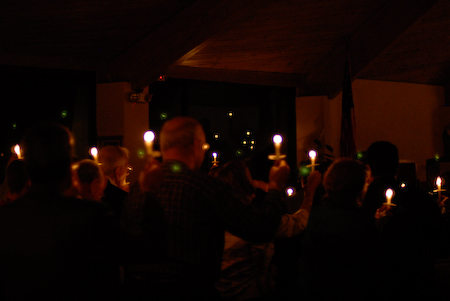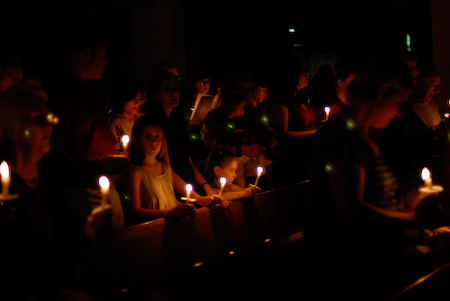 But he was very antsy and very tired.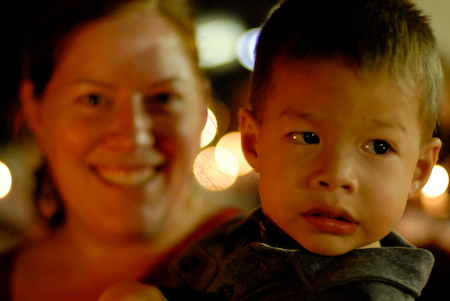 And Kate was just tired.  She finally gave in and napped on Grammy's lap.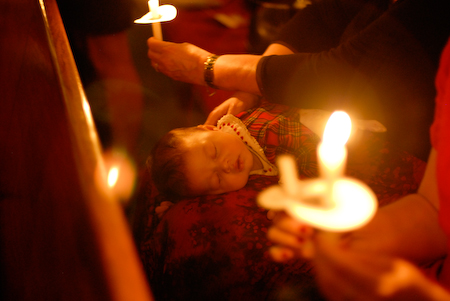 And when we got home we bathed Noah and put him in Christmas pj's – a tradition in my family.  Isn't he too cute?  I believe this may also be our only photo of the tree, which is already down.