Monday, June 29th, 2009
This weekend we went to the new Monkey Joe's.  It was pretty nice but a little deja vu of any other indoor play place.  Bounce houses, slides, parents who don't supervise their kids, you know – the norm.  I was a little taken aback that they wanted $5 for Kate (or any kid under 1 for that matter) who can't really enjoy the facilities as nothing is age appropriate but whatever.  So we went and Noah had a blast (of course) and he played hard!
Here Kate is waiting to leave.  This is what Walter and the kids do while they wait for me to get it all together.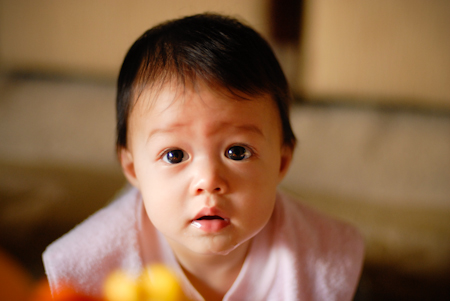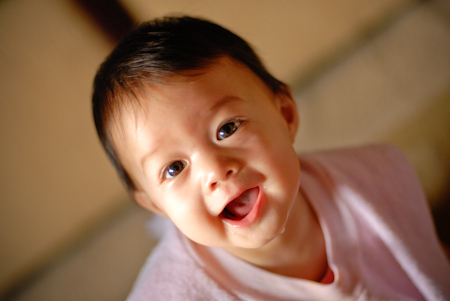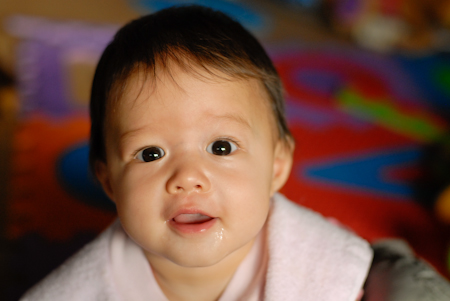 At Monkey Joe's Kate got an ID bracelet so they knew who she belonged to.  She was fascinated!  Please excuse the bad hair day!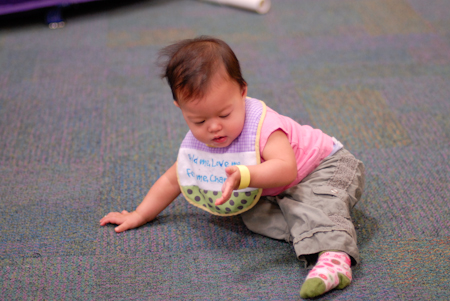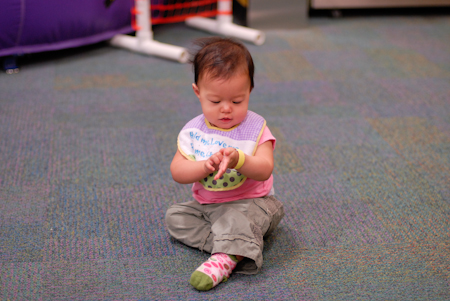 I know the face says "special" but she was beyond excited!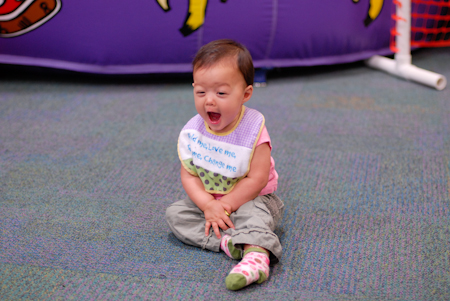 And Noah loved climbing and sliding!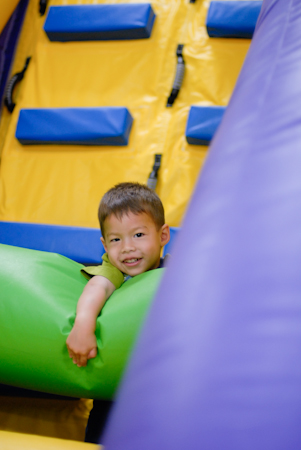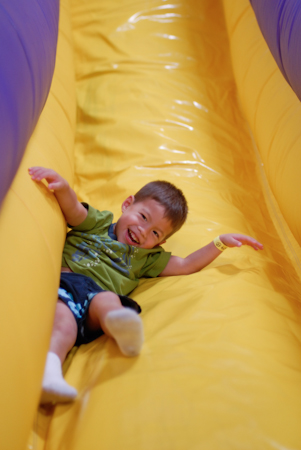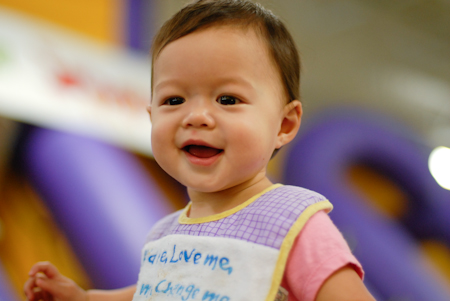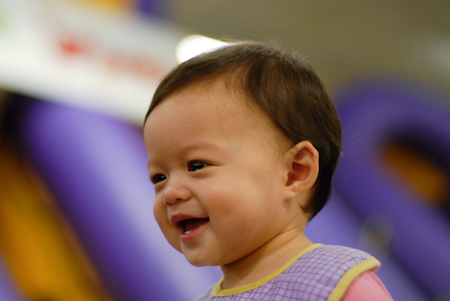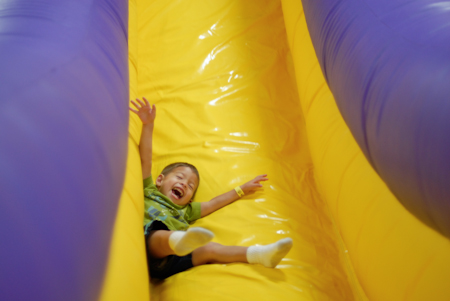 Do you remember the last time you felt joy like this!?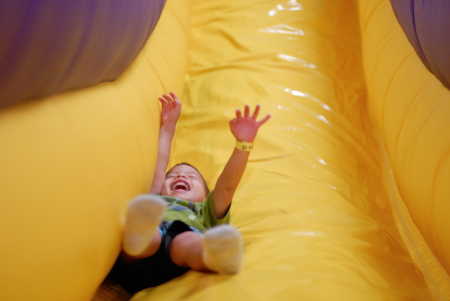 Afterwards we went to visit our friends, Katie, Bill and Liam, in Coral Springs.  It's been about ten months since we've been able to meet up and I think Liam was Kate's size back then.  Now he's a walking, talking fool who is still just as heartbreakingly adorable.  When we were headed in Noah asked if Liam had turned into a boy (awwww…) and indeed he did.  It was a lot of fun catching up and both of our kids were passed out before we left the neighborhood.  I guess a good time was had by all!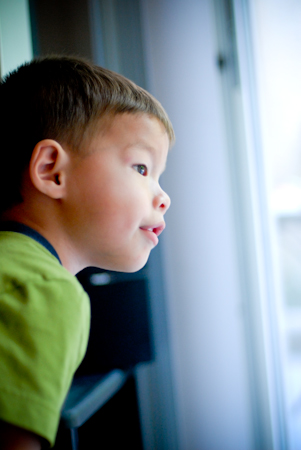 This is Liam the last time we saw him -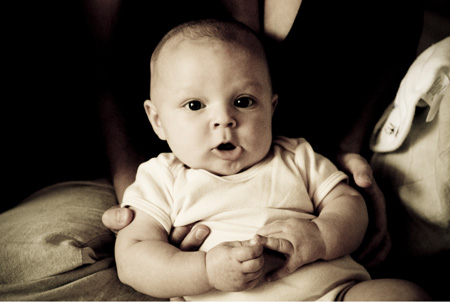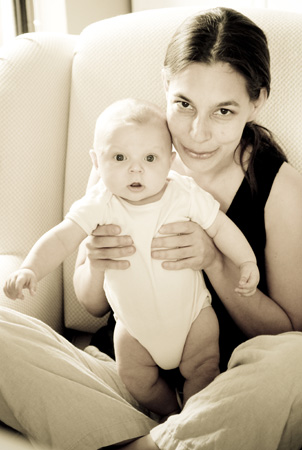 And now -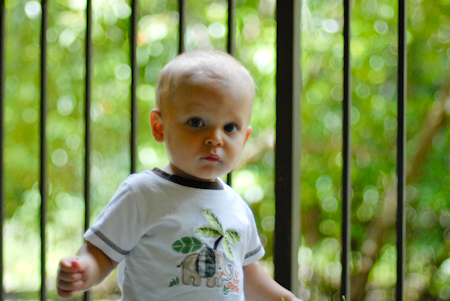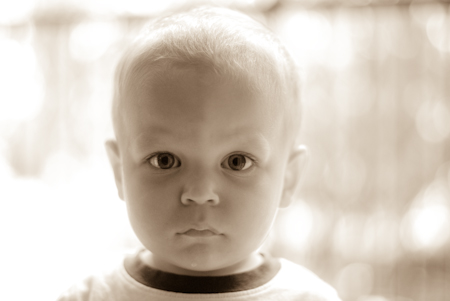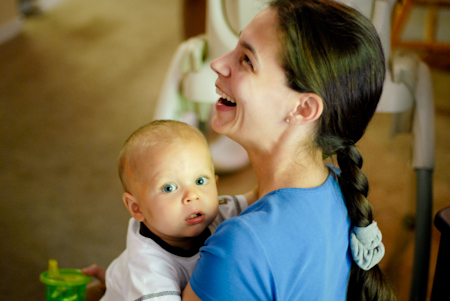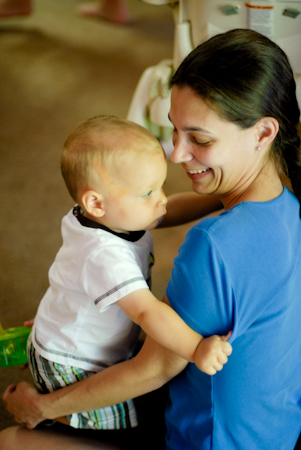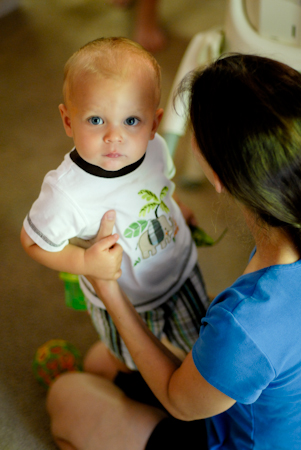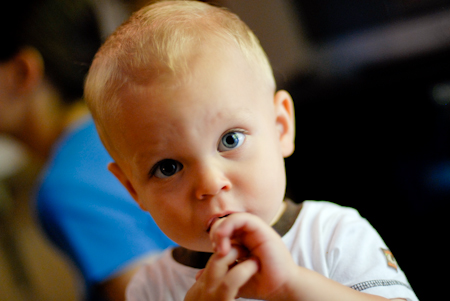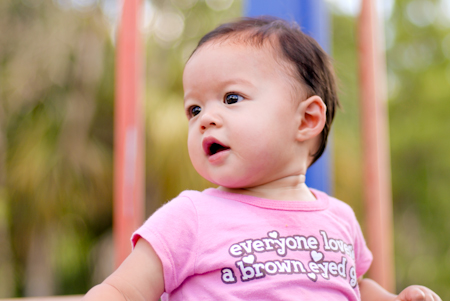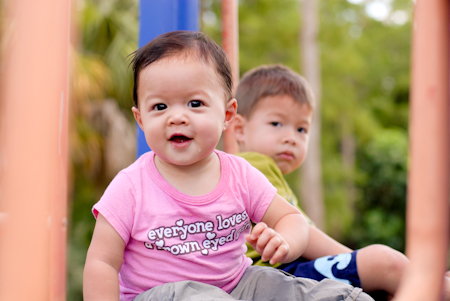 Airplane!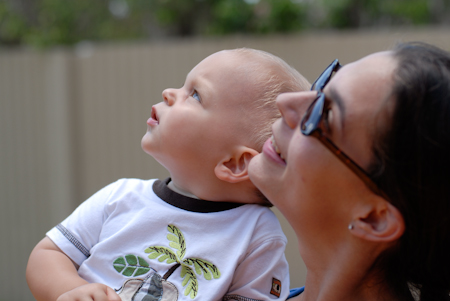 Stubborn…                                                                                and sweet…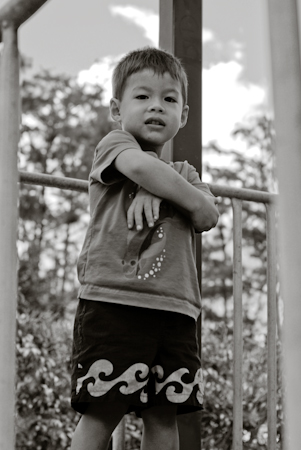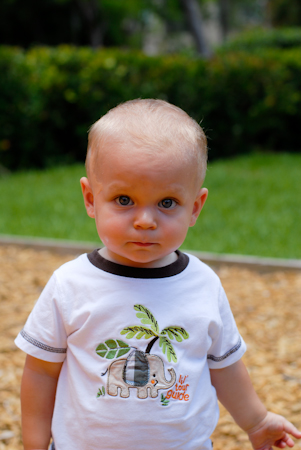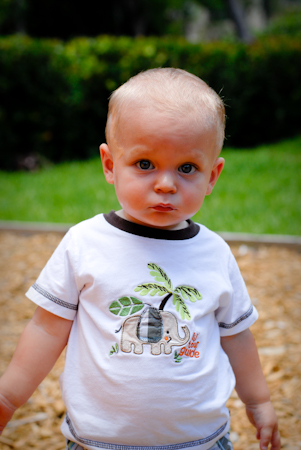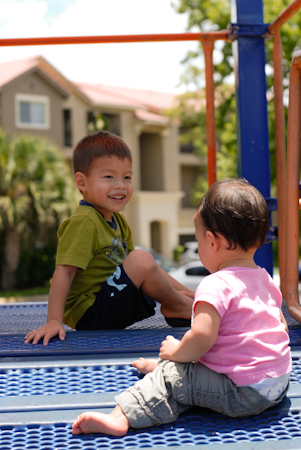 Ok, so for those of you who love physical comedy (me), this is priceless.  Katie was sending Liam down the slide and Bill was catching him.  He hasn't gotten the whole slide thing down pat yet.  Well Bill was playing with Kate and Katie launched Liam.  Walter is too polite to photograph how it turned out but from the second photo I'm pretty sure you can figure it out.  He was still going full speed ahead at that point…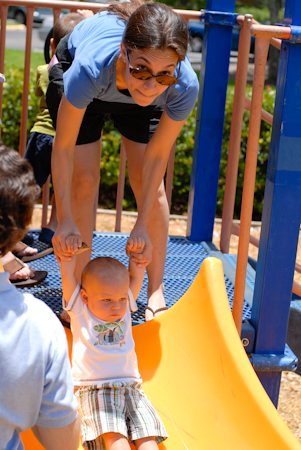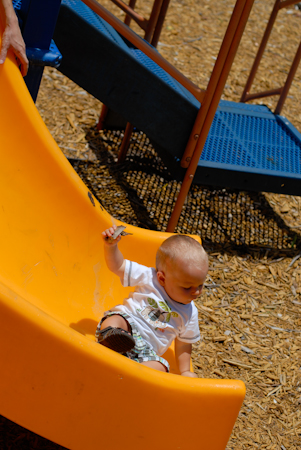 But as boys do, he brushed off, and moved on.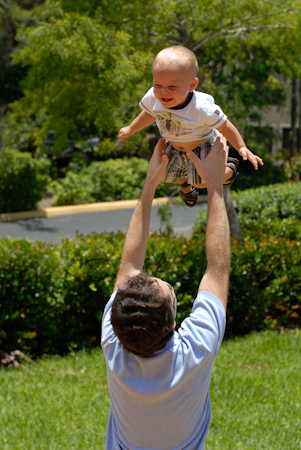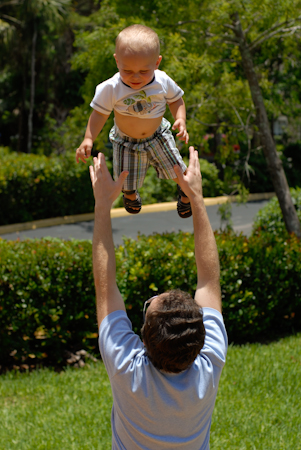 And Daddy was on slide duty for the balance of park time.  Thank you for everything Bill and Katie, and for giving me a laugh at your son's expense.  I know, I'm horrible.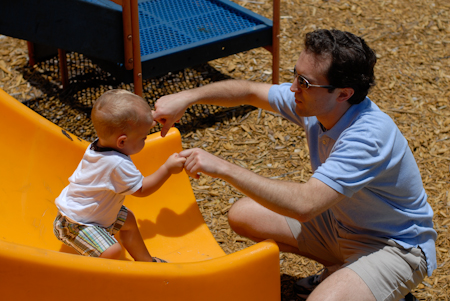 Then on Sunday we went to the waterpark with Rachel, Robby and Ayla and had a blast!  We didn't get any photos unfortunately, besides, I'm not sure you would consider me swimsuit model material anyway.  But the kids loved it and Kate was crazy in love with splashing.  She couldn't even sit still on the lazy river, she wanted in!  And to top it off Rachel and I went down one of the big slides.  We were the required 42″s tall but I was still a little apprehensive.  It was a big slide with several flights of stairs to get to and some high walls to coast back and forth on.  Once we were up we felt a little better about reliving our teens since we weren't the only non-kids at the top… until the lifeguard turned to me and said "You can go now, M'am".  I guess this thirty year old is fooling NO ONE! 
Happy Monday all!