Tuesday, October 13th, 2009
A few weeks ago we had a party to celebrate Kate's birthday.  Getting set up didn't go exactly how I had imagined.  Being a wedding planner I had it all mapped out.  Supplies, timing, food… but then I wanted to do a montage video at the very last minute.  Well those two things don't fit in the same sentence.  I didn't start doing the video until a few days before the party and it took FOREVER.  On the day of the party I was running around like a wild woman, snapping at everyone and neglecting everything, except the video.  So if you haven't seen it, scroll down a few posts to her birthday letter and watch it.  If you have seen it, watch it again.  Its the videos fault (ok, my fault) that the party was so hectic in the beginning but fun was had by all no matter the circumstances.  Thank you to everyone who was able to celebrate with us and especially to those that helped pull everything together to make it happen!
Here is Kate arriving at her party.  The guests were already there.  At least there was someone to witness the grand entrance!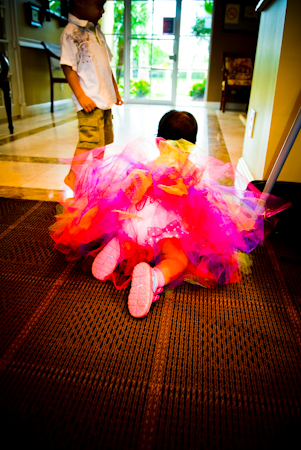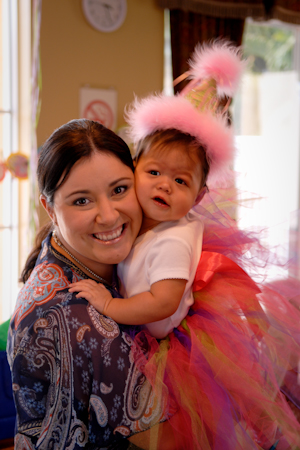 Kate's cakes.  Yes, they are over the top.  Yes, they were awesome.  Yes, we are taking donations toward the girl's wedding. 
The birthday cakes are from Susie's Scrumptious Sweets.  The bottom layer was Southern Butter Pecan (RUM), and the top was banana (for the kids).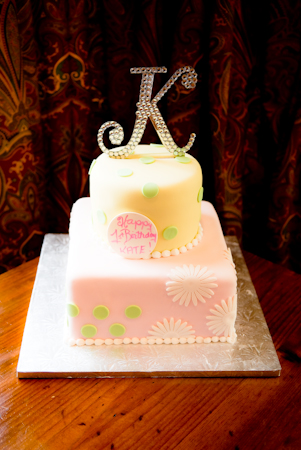 Fondant is funny on smash cakes.  It really helps contain the mess.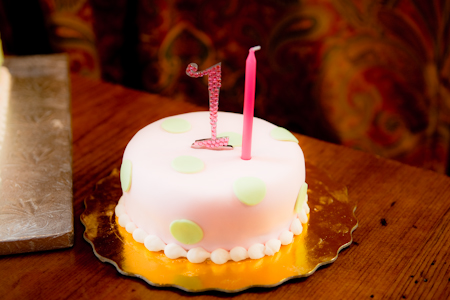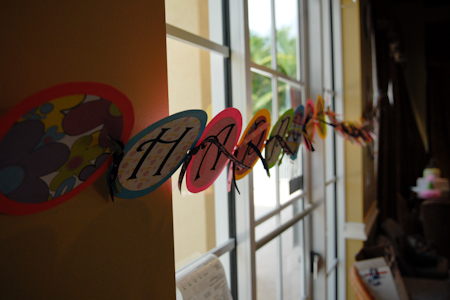 We had Nova's music teacher to entertain the little ones, which was the best choice we could have made.  Kate was having the time of her life!  She loved the music but was fascinated by the parachute.  She cried when they put it away!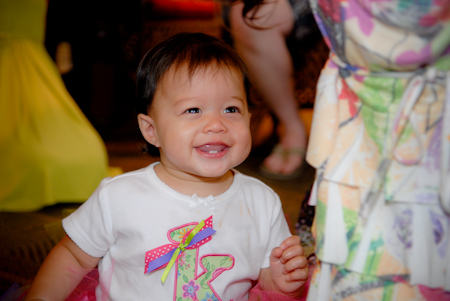 Kate under the parachute…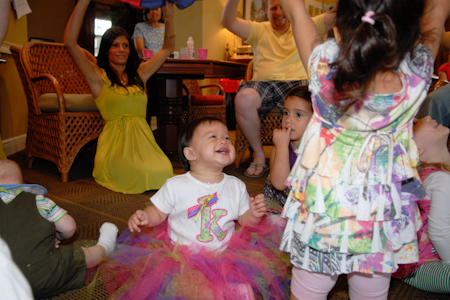 Even Noah enjoyed it!
Ayla out by the pool for some fresh air.                        Falan taking her turn with the birthday hat.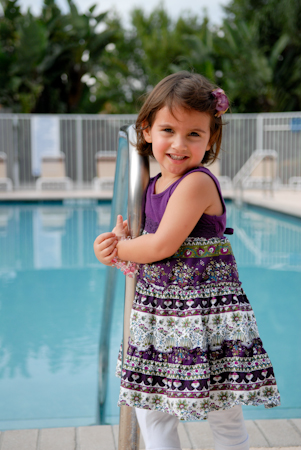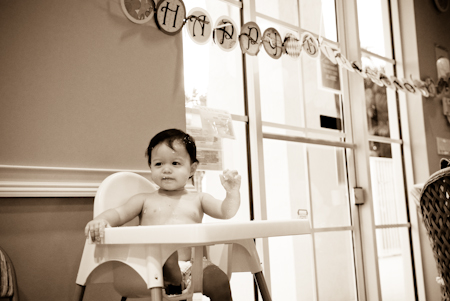 Even with the fondant, Kate managed to make a pretty good mess of herself.  After a bath in the restroom sink she had a wardrobe change.  All the outfits she had that day were made by her amazing Aunt Lindy.  She really outdid herself with this beautiful cupcake dress.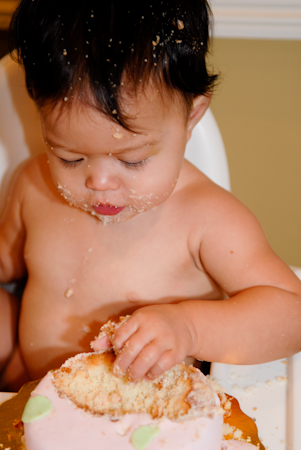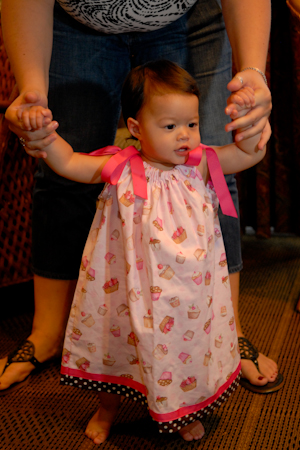 And because everything at the party was so rushed we didn't really get any good shots of Kate's attire.  We made an attempt to reenact the outfit but Kate couldn't remain patient enough to wear her initial shirt too.  Either way, I love this photo!