Thursday, February 26th, 2009
Kate turned five months on the 22nd and to celebrate – well, she got her picture taken.  What's new?  Kate and Daddy have been hanging out on Sunday mornings while Noah and I go do our thing.  He's been enjoying the morning as an only child doing things we used to when it was just us.  Why I never get a morning to sleep in is beyond me.  I am not wishing time away but I do look forward to the day they both sleep in like good little teenagers.
Here's Kate at five months -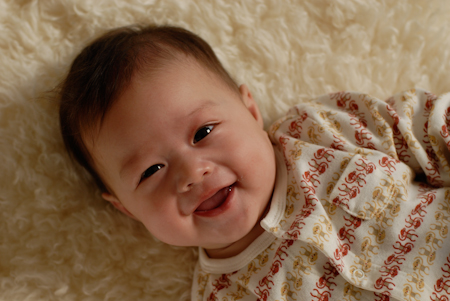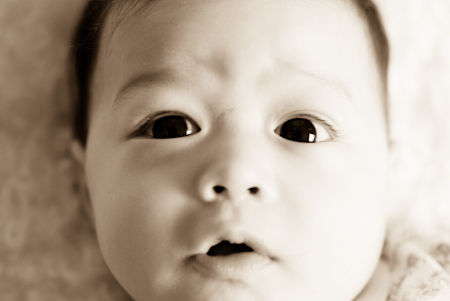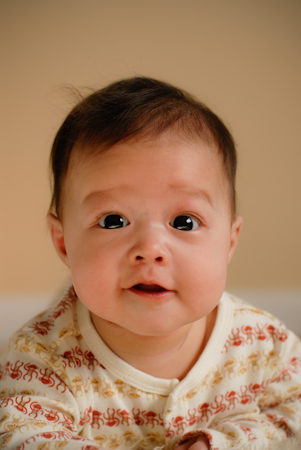 And on Monday at the Friedman's Kate rolled from her back to her belly for the first time.  Noah crawled for the first time at their house and Ayla took her first steps here.  I wonder if we spend too much time together or our kids are just show offs!
Here is Kate on her third roll.  She makes it look so easy!