Sunday, August 30th, 2009
I've always joked that some of the dinners at Walter's parents remind me of Fear Factor episodes.  Well, partially joked, because they did have items I've seen on the show – like 100 year old eggs.  There's nothing like watching a 70 something year old little Chinese woman yell "Just eat it!" at the tv, but I'm getting off track…
So the other form of Fear Factor I was recently introduced to was how you feel when food you know and love goes weird.  My sister, Lindy, just came back from Japan.  She absolutely loved it and took some amazing photos (although they were with a point and shoot – puh-shaw!).  Being the amazing sister she is she brought souvies back for everyone but she also brought a huge assortment of Japanese cuisine.  Ok, cuisine is pushing it.  Japanese junk food.  And on the last night of her most recent visit home we had a big tasting party.  We tried so many different things.  Some of them were amazing, some of them not even worth mentioning, and some that went directly from tastebuds to trash can.  Here was the adventure…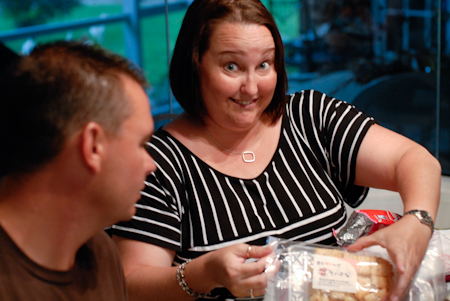 It's been so long that I don't exactly remember what everything is.  These were ok.  They looked better than they tasted if I remember correctly.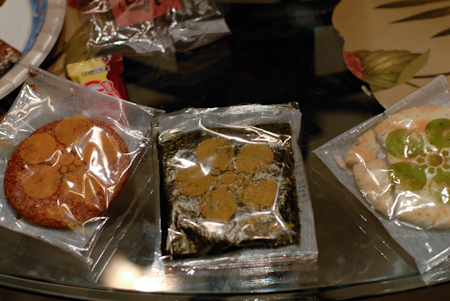 The "candy" in the cellophane packaging was awful!  I kept waiting for it to get better, because everyone said it would.  It didn't.  The Kit Kat in the back is flan flavored.  I highly recommend it!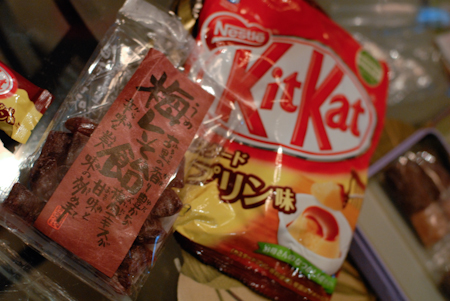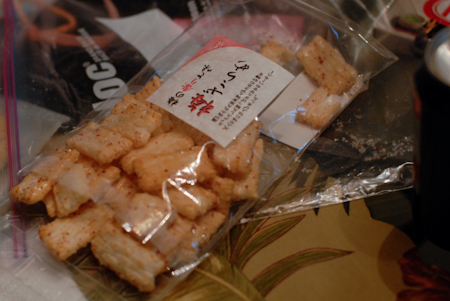 Here's more Kit Kat.  Green tea, cookies and cream, and coffee flavored.  I'm not sure if they have regular Kit Kat (what we're used to) but they're hitting home runs with their other flavors!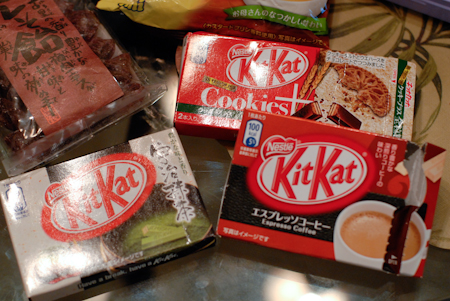 The green tea Kit Kat was a little strange because it was, well, green.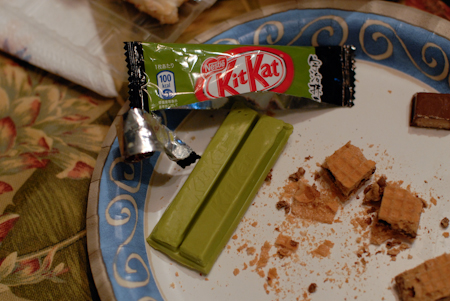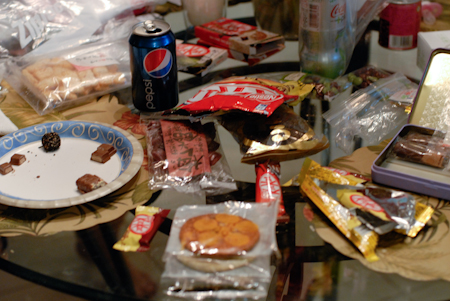 They seem to take their green tea very seriously.  Here are coffee and green tea chocolates (like m&ms) from Starbucks in Japan and a Coke with green tea.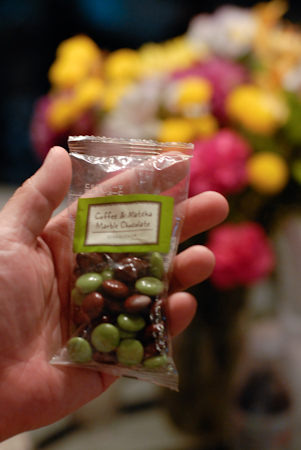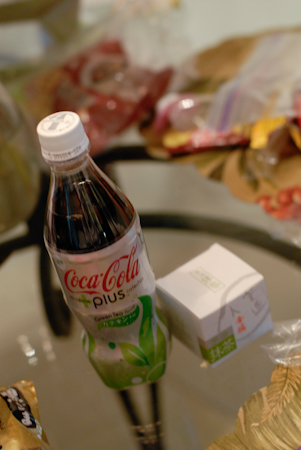 I don't remember the flavors but here are Oreo candy bars.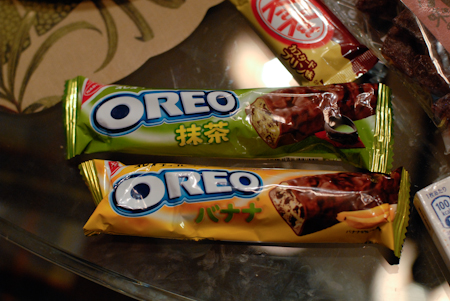 Lindy swears that sweet beans are amazing.  Apparently the amazing ones are kept in Japan.  This can of them was… not so much.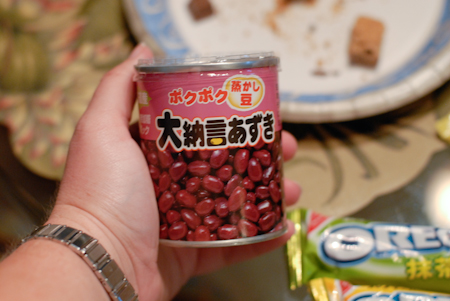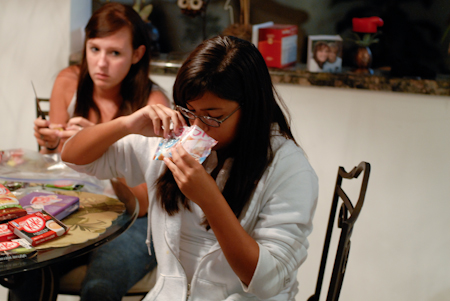 These were very good.  I have no idea what they are.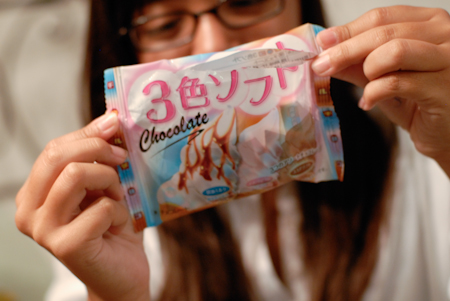 The timing was funny because we just went to a birthday party for friends who live in Japan.  They gave the kids Japanese animal crackers and I almost fought them for it.  They are sooooo good!  More like Ritz crackers than the vanilla cookies we're used to – yum!
And this last little gem.  Candy made to look like sushi!  How freaking cute, right!?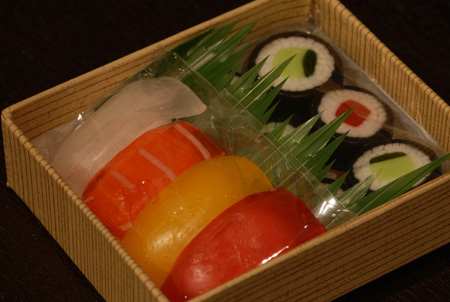 And anyone who knows our family or follows this blog knows that on the last night of my sister's visits we always take a sisters photo on my moms green couch.  It is the most unflattering place and position to be photographed in but it's tradition.  I have no idea what we'll do if mom ever gets rid of this couch!  I'm happy to report that this year I actually timed my hair and makeup, can I still complain about my weight?  Our old sister photos are here.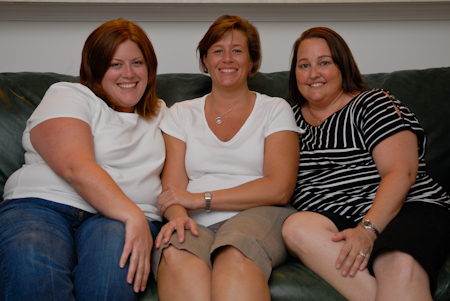 And mom.