Saturday, August 30th, 2008
Noah loves trains.  Not like cultish Thomas The Train, train love, but real live trains.  He loves watching them go by, hearing the horn, and seeing the gates open and close.  Since we didn't have much on our plate today (and no, we didn't get the house in shape either) we decided to go on a train ride.  I remember when my mom took my sister, Nikki, and I to the Metro Zoo shortly after Tri-Rail started running and how much fun we had.  Walter (who has never been on Tri-Rail) and I decided to do something similar.  We took the train up to West Palm Beach and walked over to City Place (after realizing we're too stupid to read a bus schedule and that City Place was RIGHT THERE).  We had lunch at Brewzzi's, walked around a bit, played on the escalator and elevator (naturally!) and then took the train back home.  It was a great day!  We all collapsed for a nap when we got home but we had a lot of fun.  The bus ride will have to wait for another day (and another bath of Clorox with brillo pads).  Oh, and of course, we took the camera!
We had to wait for the train in Boca, it was running a bit behind.  Noah took the opportunity to check everything out at the station (thank God for Purell!).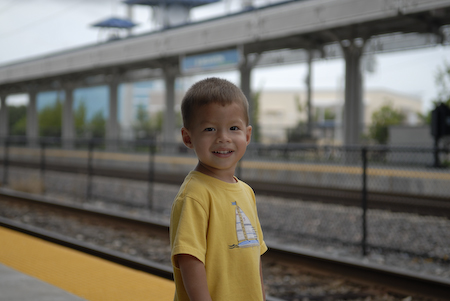 He loves water fountains too.  He likes to push the knob and drink from it but has enough strength and coordination to only do one at a time.  So today, he got to wash his face.  He did eventually get some in his mouth!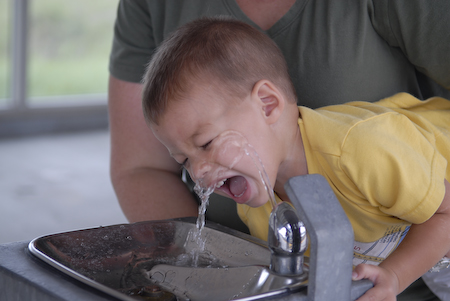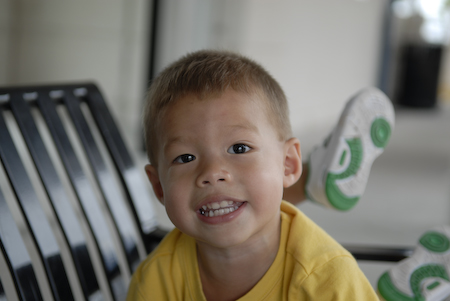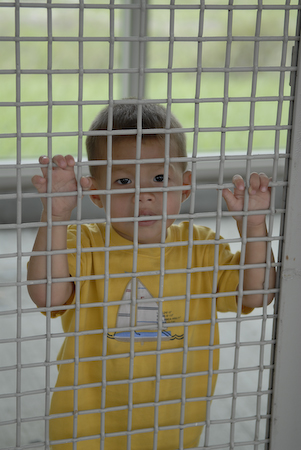 This is how he reacted when we told him the train was late.  He just crouched down and stared down the tracks, pausing every once in awhile to hang his head in his hands or pop up to look for it.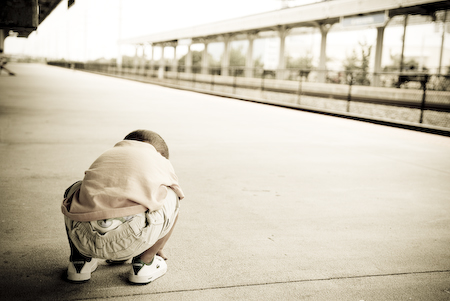 And then finally it came!  I have no idea why we thought he might look at the camera!  By the way, do you think my belly has dropped?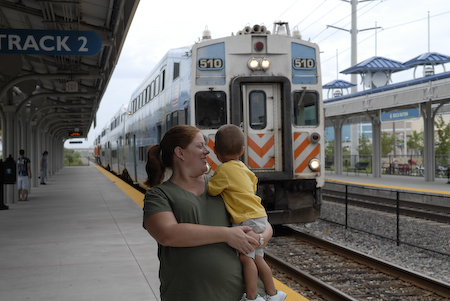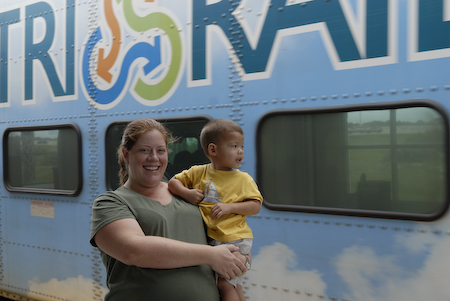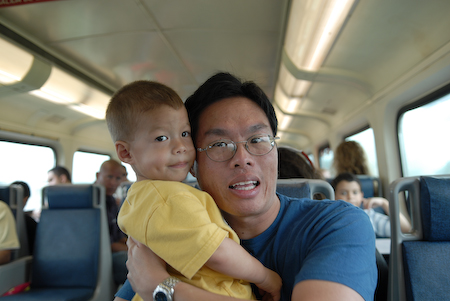 He is a very serious rider!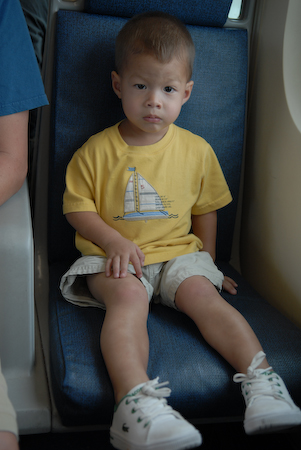 And although we got the window covered in condensation he loved watching everything go by.